Roscoff is a bustling seaside town situated north of the Baie de Morlaix.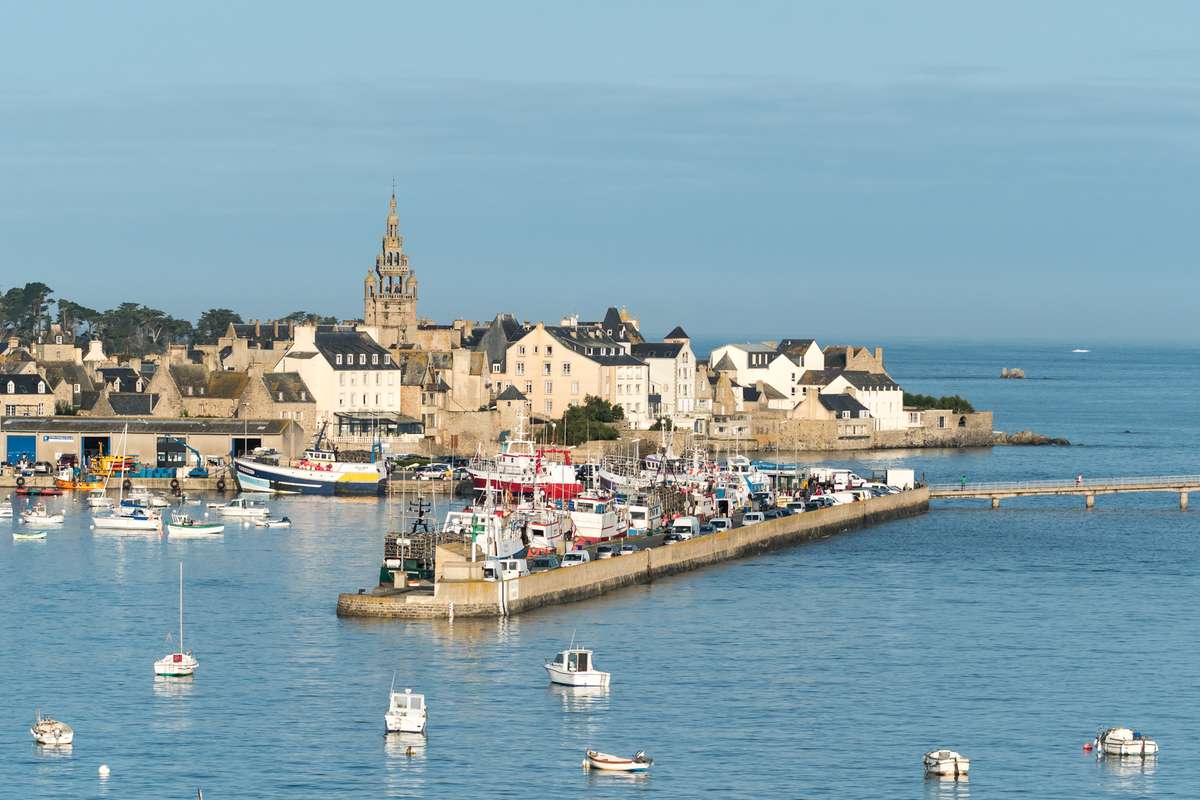 Framed with flowers and granite, this "Petite Cité de Caractère" ("Little City of Character") is proudly anchored on the sea and has preserved the spirit of artists, merchants and corsairs who have written its history. The old port is an ongoing marine theater with many events happening all-year-round, commercial fishing boats, ferries, recreational boats, "goémoniers" (flat-bottomed boats used to collect seaweed)...

Take a walk through the pittoresque streets of the historic town overlooking the sea. Closeby, the finely chiseled bell tower of Our-Lady of Croas Batz church (16th century) appears. Peep inside to admire the rich and surprising ornaments. The shipowners mansions, with their richly sculpted facades and cellar entrances peeking above ground level highlight their originality and uniqueness.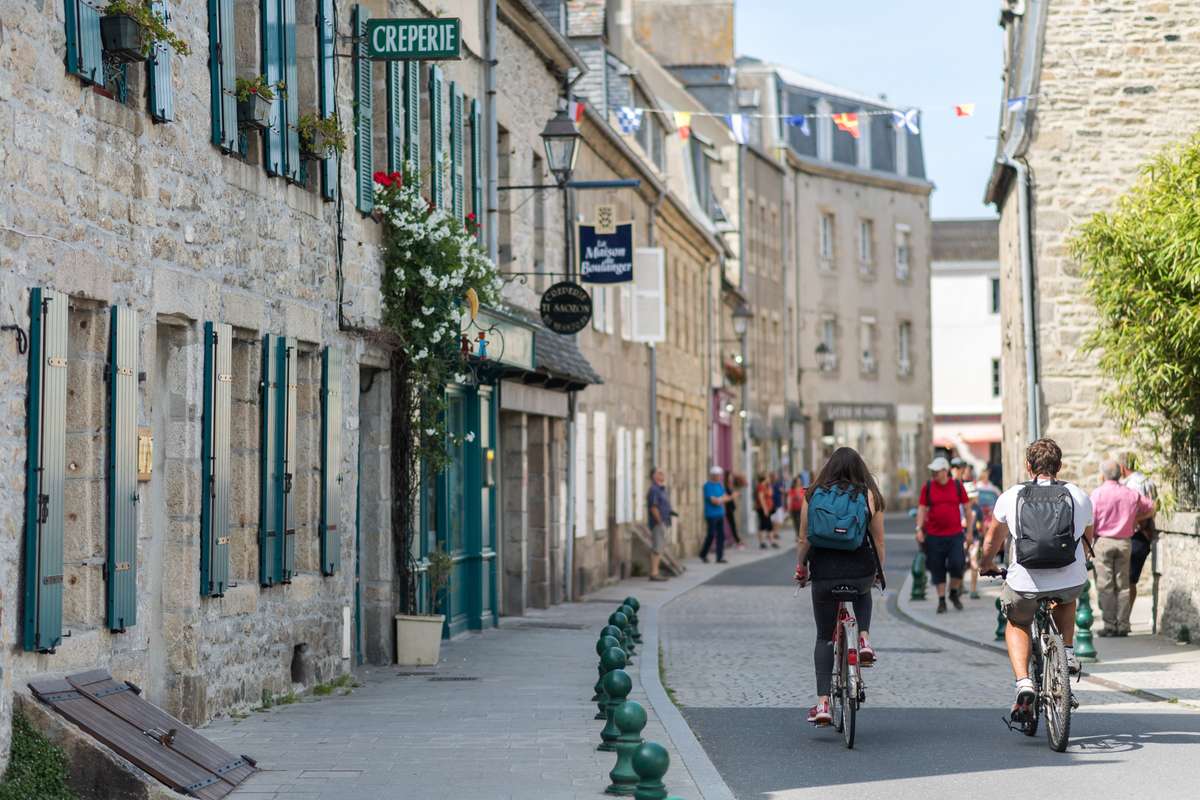 Travel Tips and recommendations : Discover Roscoff and its well-preserved architectural heritage at your own pace with our free family-friendly heritage trail leaflets, available at the Tourist Information Centre.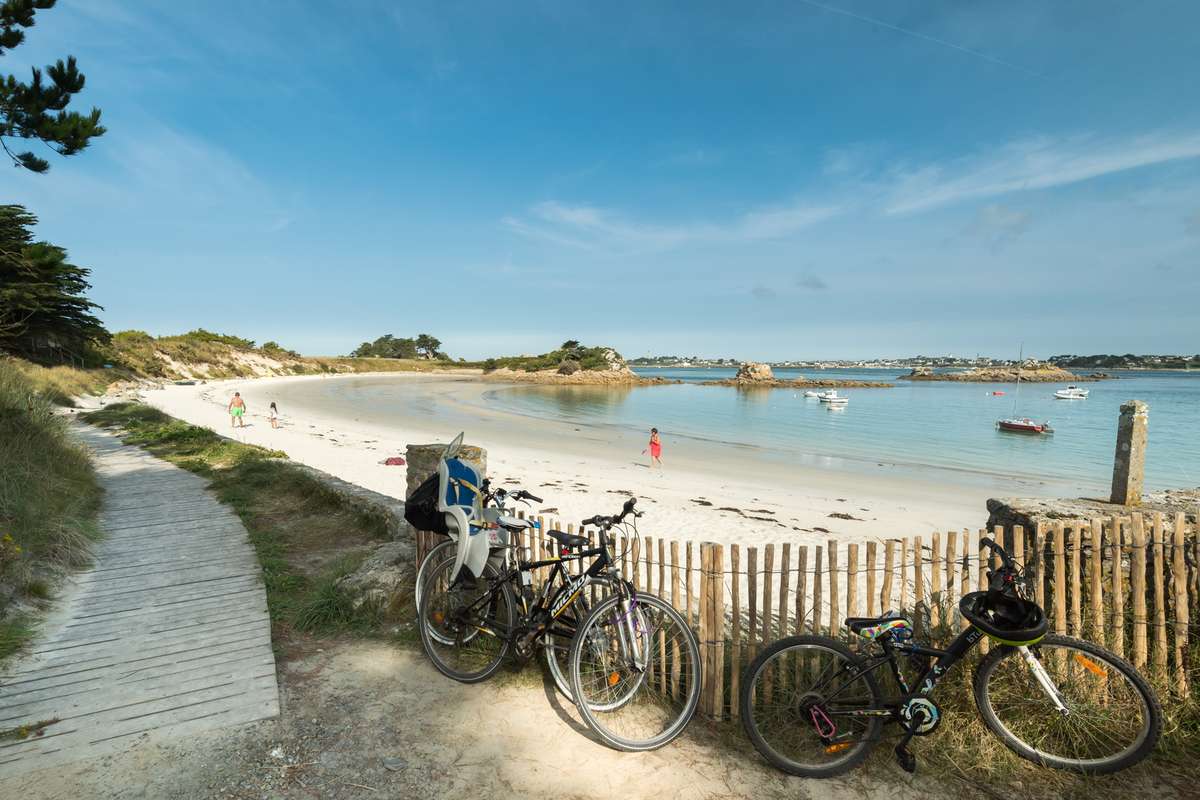 Take a stroll on the coastal pathes and relax on our tropical-looking white sandy beaches ! Roscoff is also the birthplace of the Thalassotherapy, a therapy using seawater, so why not enjoy a wellness break?
If you are a gourmet, Roscoff is the place for you ! There are many restaurants where you can eat local specialties such as fresh fish, seafood platters and our internationally renowned crêpes !
In need of adventures? Hop on board for a short crossing (15min) to an enchanting island : Île de Batz. Walk around the island and venture along our wild coast through white sandy beaches and sand dunes. The Île de Batz has kept a wealth of flora, so don't forget to stop at the botanical garden, the main attraction of this island, with over 2 000 species of plants from all five continents thriving under the microclimate of the island.