In north Finistère, between the ocean and the Bay of Morlaix ; between the rich coastal lands and the wild heights of the Monts d'Arrée, the Parish Enclosures or "Enclos" are an invitation to explore a remarkable heritage on either side of verdant valleys.
Unique in Europe, they are today's testimony of the religious fervour, artistic talent and exceptional prosperity of bygone centuries. The Parish Close  is an architectural grouping enclosing, within a stonewall, a church and its spire, an ossuary, a calvary, a churchyard and triumphal gate.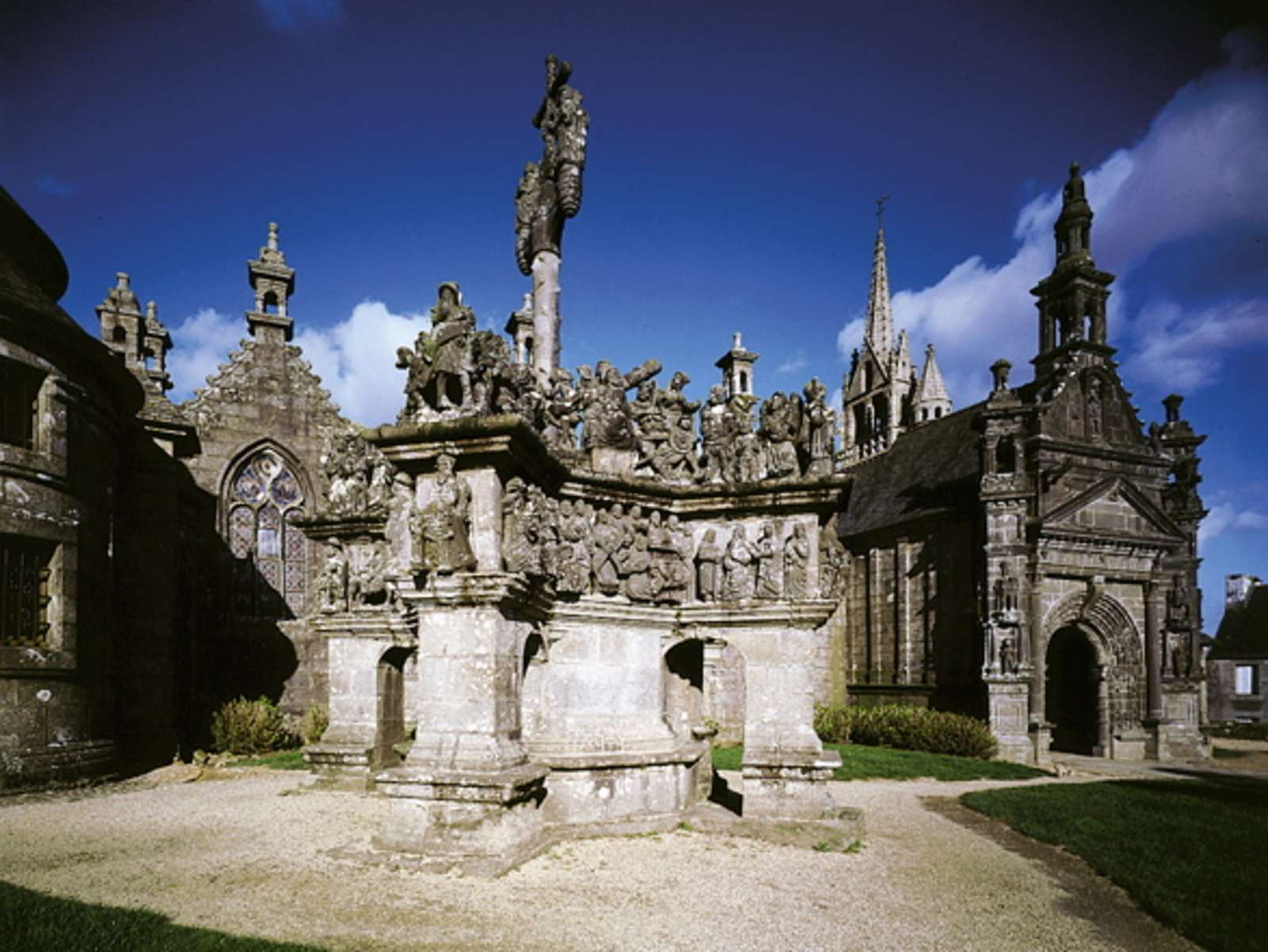 Having a car is almost necessary to get to the parish enclosures.
The Landivisiau area tour : 90 km, 10 stopovers. Combining the well-known Parish closes and those that would deserve to be known. You'll gaze at them in wonder !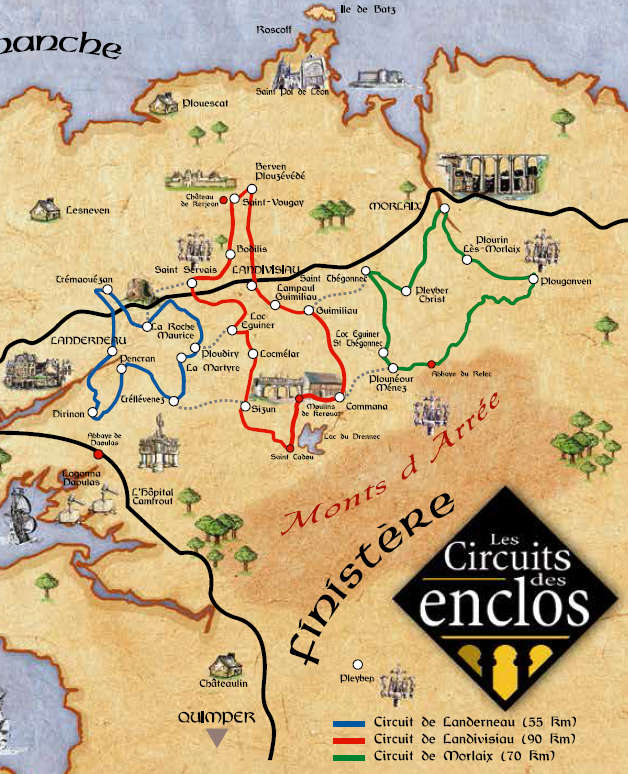 if you do not have time to do the complete tour, I advise you to visit the parish enclosures of Guimiliau, Lampaul-Guimiliau and Saint-Thegonnec. Guimilau you will find in the local tourist office, a small interpretation center of the parish closes (translated into English).